I had some fun today with the truck. I started out by wanting to replace a single bulb behind the speedometer, and ended up cleaning out tons of old wiring from behind the dash, removing the bumper, sanding down the inside, priming, sealing, and mounting new lights on while the bumper was off. I remounted the bumper, because it was hanging crooked to begin with. I didn't take a photo every step of the way, but here's when I remembered.
Sagging bumper
other angle, after I loosened it, and it feel to it's lowest point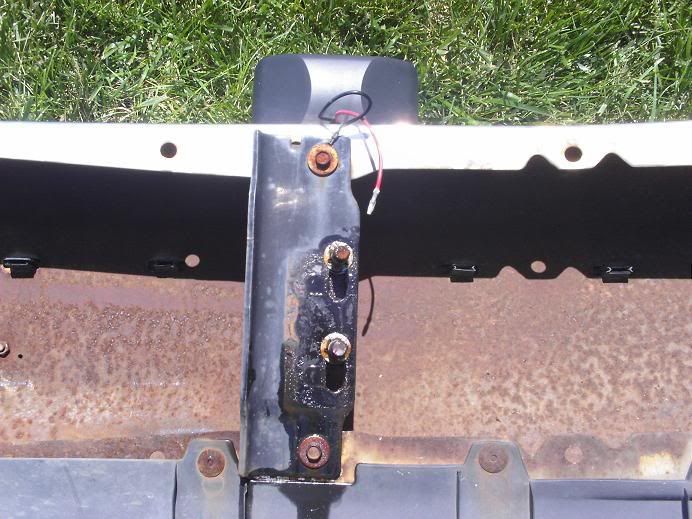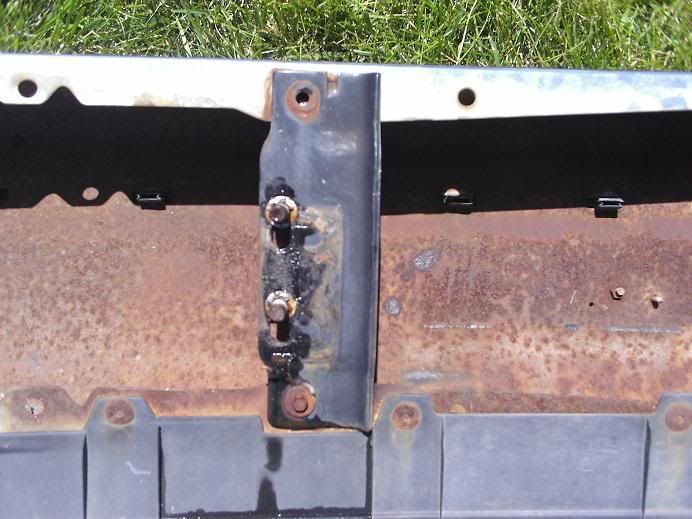 those two pictures were the mounting brackets that seem to have 'slipped' causing my crooked bumper in the first place.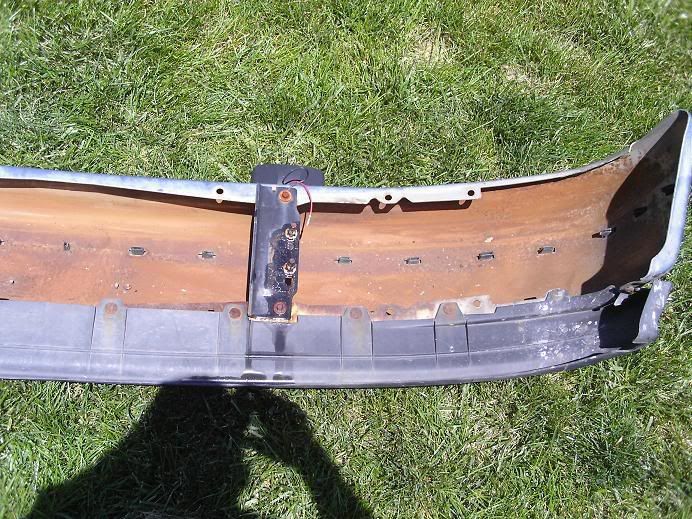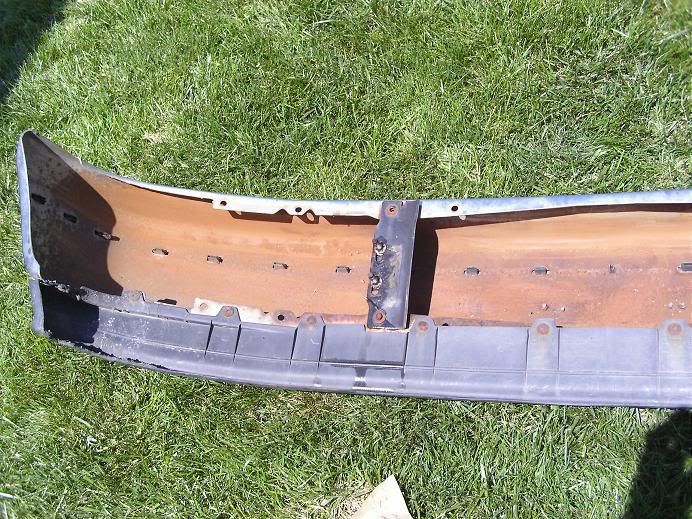 Those two are the inards of the bumper. I sanded them down, primed them, and sealed them, so hopefully it won't rust for a while.
Franken-truck
Everything back together
Anyway, that was my day of fun.
Ryan