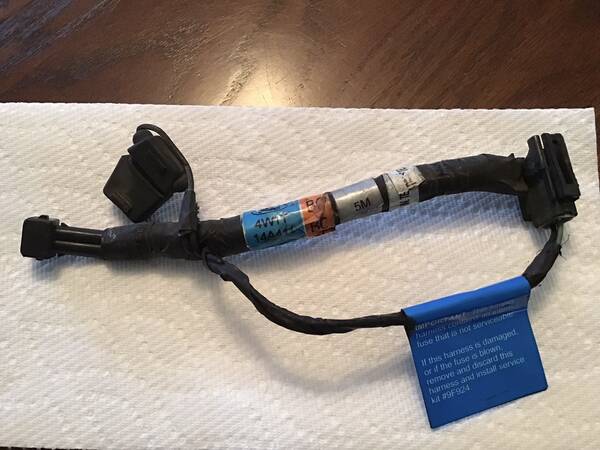 Ford had a massive recall for the cruise control in the Gen.10's. Potential fire from the deactivation switch that is screwed into the master cylinder. The original switch could have a seal failure resulting in brake fluid leaking out and down the electrical harness and causing a short.
Ford's fix was to add this harness into the wiring of the cruise control. It had a 2amp fuse that would blow if a short occurred.
But this harness becomes obsolete when you get the new version of the deactivation switch, which comes with a new harness.