My poor truck left me stranded on the side of the road for the first time in 9 years of ownership.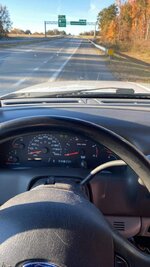 Was almost late for work too. It came home on a roll back.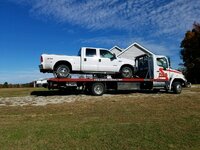 Cant say for sure whats happened. But first symptoms i noticed today was she started struggling to go up even small hills. Kicked down a gear to climb a small hill. I killed the cruise and took over the power to feel what was going on. Next hill it struggled even more. Losing speed the whole time. I checked mirrors for smoke. None. Pass sides temp gauge is spiking to 1200* driver side was at 600* and falling. Next thing i knew engine died completely and im coasting to the side of the road.
My only guess atm is somethings happened to the high pressure oil rail on the driverside. But wont know for sure till i can tear into it.