I did some research at the local walmart for ford 6.0 diesel oil filters
I took the filter out of the packages for 2 different fram filters and one motorcraft(racor) and compared them. Identical. The cheap fram was about 5 dollars cheaper than the motorcraft which was a couple dollars less than the top shelf fram. All 3 the same patent numbers part numbers. Absolutely identical. So i took it one step further, skeptical of walmarts shenanigans. I bought the cheapest one " fram" and took it home for a lil comparison.
The one from the ford dealer vs the cheapest filters on the market. Here are the results.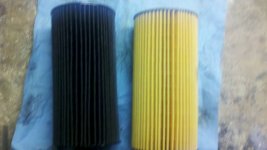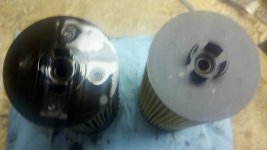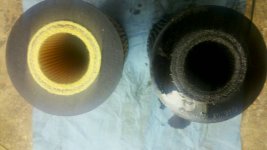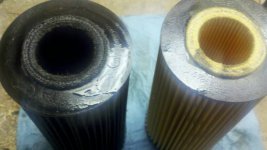 Once again...identical
I saved over 15 dollars by purchasing a factory ford 6.0 diesel oil filter from walmart.
I almost didnt believe it and i didnt want to buy one at walmart until i walked down the oil isle for lawnmower oil and saw "motorcraft" filters stocked on the shelves. Then the light bulb went off. Id never buy a fram until this.
Sent from my mudwhistle via lemmiwinks.