» Log in
User Name:
Password:
Remember Me?
Not a member yet?
Register Now!
» Events & Happenings
Looking for an off-road park in your area? Check our listings here.
» FTF Mustang Club
FTF Mustang Club, check it out here
» Autogeek
» Advertise on FTF
Want to advertise on Ford Truck Fanatics, then just click here: advertise
» Home Welcome
Welcome to Ford Truck Fanatics! We put this site together in hopes that we could develop a top-notch Ford Truck resource. We welcome you to join our forums. We're active in Ford Truck discussion, tech discussion, and general conversation. We have a fantastic group of people that is second to none. We're hoping you'll join us by registering in our Ford Truck Forums.

Thanks for stopping by, and we hope to see you again soon!

Your FTF Team


» Truck of the Month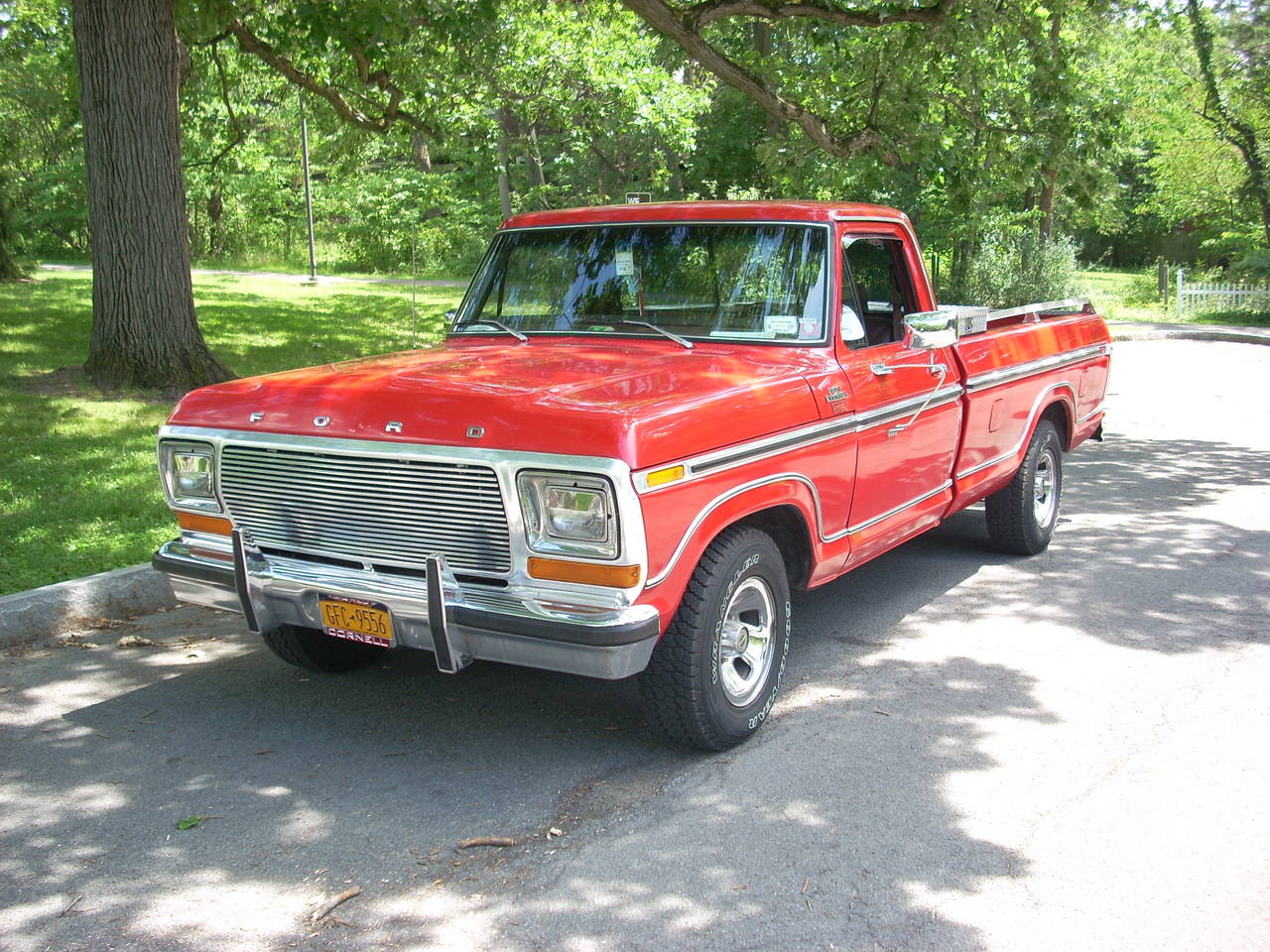 >


July 2015 Truck of the Month

The July 2015 TOTM belongs to Big Jim F150

From Jim:


Truck of the Month!!!! Awesome really sweet! You administrative guys at Ford Truck Fanatics really rock for showing some really sweet trucks, especially the Dent sides or Dents, which I am partial to the 73 -79 F-Series trucks . What had gotten me started with the Dents is after I had gotten my Driver's License, my father had given me a 1977 F-350 Custom Dually with a 10 foot stake body with a 351M engine with an NP435 stump puller 4_Speed manual transmission. It was quite a truck for my first truck. Well long story made short, as I was looking for another 77 Ford truck , a sweet looking 78 F-150 Ranger Lariat Trailer Special had crossed my path. I belong to Car pride, in Ithaca, New York, and a friend had this truck, that I had went nuts over whenever I had seen it, so I had ended up buying this truck from my friend Butch Akers. My best friend , Ojas Shah was very supportive in my getting the truck, and he was rather happy to hear that I had gotten it, and my mother was happy to hear that I had bought this truck, knowing that I was into classic trucks.

I have a rather sweet looking 1978 Ford F-150 Ranger Lariat Trailer Special, with a 400 Cubic inch engine with a C6 automatic transmission with a shift kit, the truck itself is a regular cab with an eight foot bed two wheel drive, and I mainly use the truck for car shows, parades, cruise in and whenever I drive this truck I get all kinds of thumbs up, horns honking, and heads turning. Now the features of this truck are a 400 Cubic inch engine with an MSD GM style HEI distributor, Edelbrock intake manifold, Holley four barrel carburetor, with ACCEL 8MM plug wires, backup alarm, dual exhausts with Cherry Bomb mufflers, Goodyear Wrangler Silent Armor radial tires that are mounted on 92 - 96 chrome Ford F-150 rims. Now for the amenities. Tune are handled by a Dual XD 1220 AM FM Single Disc CD Player, with door mounted Pioneer door mounted speakers in the stock Ford mounting position in the doors, and a subwoofer with an amplifier which is mounted behind the seat, and also Chrysler infinity 6 x 9 speakers, and under dash courtesy lamps, all of which came out of a mid nineties Jeep Grand Cherokee , that another friend was parting out , all for the great price of free,

Special Thanks to Butch and Muriel Akers, Mom, Matt and Bruce Lott, and Ojas Shah.




» FTF Feature Video
Member M78's Truck
» Mission Statement

Mission Statement

Ford Truck Fanatics is a website dedicated to being a top-notch Ford Truck resource & community. Our Ford Truck forum houses some of the best troubleshooting and repair advice on the net. We work hard to help our members get the most out of our forums. Whether your question is about Ford Truck Parts or you seek answers from a certified Ford technician, Ford Truck Fanatics will be your favorite information source.

Your FTF Team
» Tower Advertisement

src="http://pagead2.googlesyndication.com/pagead/show_ads.js">

» Vote now
Vote For FTF
» Bass pro
» a1autotransport.com
» Parts Geek
» Visitor Map