Hey Chuck...any updates on this. IIRC, this is a bolt on system, correct??? Do you have any current pics just to check out how it looks. I figure if I'm gonna drop $7-800 in parts alone (if I get the core charge back) I may as well go all out, right??? Any issues or fear with extra frame stress???
__________________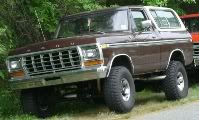 '77 250 400 Boggers (show)__'96 350 CC 460 SSR's (work)__'79 Bronco 400 35's (play)
Quote:
Inspired by Ian
We live in a society that keeps finding answers to problems people never knew they had.
I bow my head to Jesus, stand for my family, love only one woman, and am always proud of what I have.
Standing by my gun and Bible since 1986.
Ben
---
Last edited by LEB Ben; 06-01-2012 at

07:33 AM

.