I've had the XDP water filtration system on my 6.0 since I bought it. And I always wondered if it actually did diddly pewpsicles. I was doing a coolant flush today and while waiting for the truck to flush out the last time I decided to have my way with that filter.
I've been running a wix filter on it for a while. I don't drive the truck enough to remember when I changed it last but...its overdue.
Here's the pix of the guts.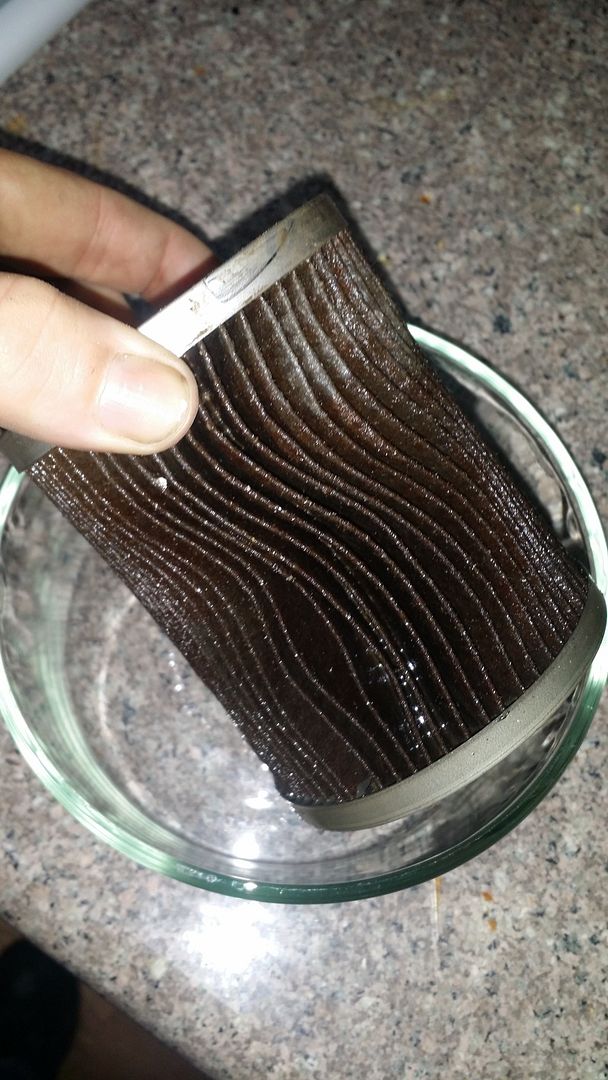 Water wouldn't seep in at all
After swishing it around in clean water for about 2 seconds
So I'd say they are filtering stuff out.