So had my fist major issue with my 2010 F-150 after 98,000 worry free miles. Had to have it towed to the dealer. Wife met me there to pick me up and while waiting she said she found a focus she liked and thought it would make a great daily driver. So we decided to look around a bit. Spent most of the day looking at everything from Explorer, Focus, Fusion, and Mustang. At the end of the day we wound up bringing this one home.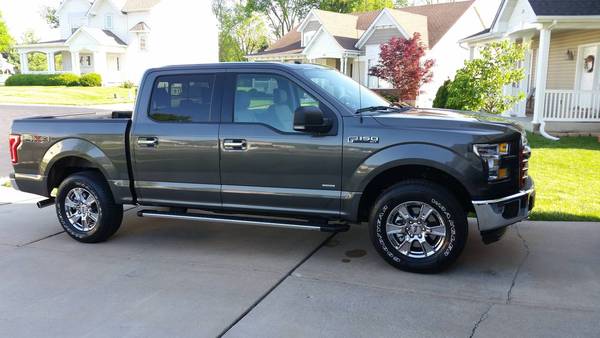 2016 F-150 XLT with 2.7 Ecoboost.
not quite the daily commuter we originally started out looking at but the plan is to get the 10 fixed and still drive most of the time and have this be the family truckster. I'm actually amazed at the cab room it has. Doesn't have all the bells and whistles but does have a lot of new buttons to play with. Smaller bed than I would have typically chosen but I still have the 10 with the 6.5 ft. bed.