On the headlight bucket where the bezel would screw is old and rusted. I have heard there are replacement clips for this. Does anyone know where I could find them? Or do I need to buy a whole new headlight bucket?
Thank you for any info or help. I've been lurking on the forum for a while. Bought this vehicle earlier in the year and just got around to this issue.
Hope the picture came through.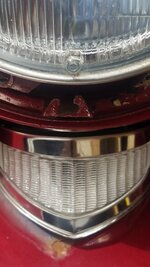 Last edited: