The all electric Ford F-150 Lighting - at a starting price of $39,974, a range of 300 miles, output of 563hp, 10k lbs towing capacity, and 2k lbs payload rating, is this really a truck that will truly open the flood gates to mass electric vehicle adoption? Seems like if Ford gets this right it has the potential to be one of the most important vehicles (not just trucks) in several decades. We all know that trucks rule in the US.
How many of you would actually be interested in this? I'm still an old school internal combustion engine guy, but I'm very interested to see how this plays out.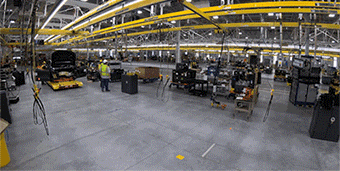 Ford starts pre-production of the electric F-150 Lightning, with the first examples intended for real-world testing. Series production is just around the corner.
www.autoweek.com
Last edited: