Well here we go again, after researching and comparing available options, I ordered and installed a pair of these in the front park/turn light. And the result is simply outstanding, the pattern is so close to OEM and the difference, if one can distinguish, is so debatable that it's effectively impossible to tell the difference, and response time of the LED's really makes them stand out. On the light pattern, yes it is true that there are Federal Standards for visibility of all the exterior vehicle lights as well as state laws addressing them. However, if a person really stares at their lights and thinks about it, then looks at the lighting on other cars, it's easy to see that there are all kinds of cars out there with all kinds of variations.......and surely, as OEM, they complied. Common sense goes a long ways in guiding a person into the right LED for their application. Here's what I used: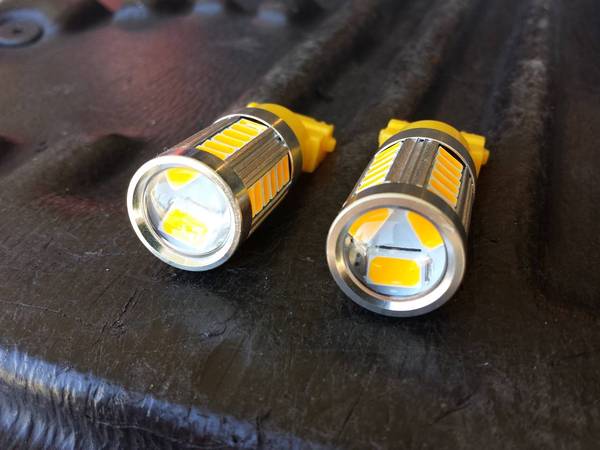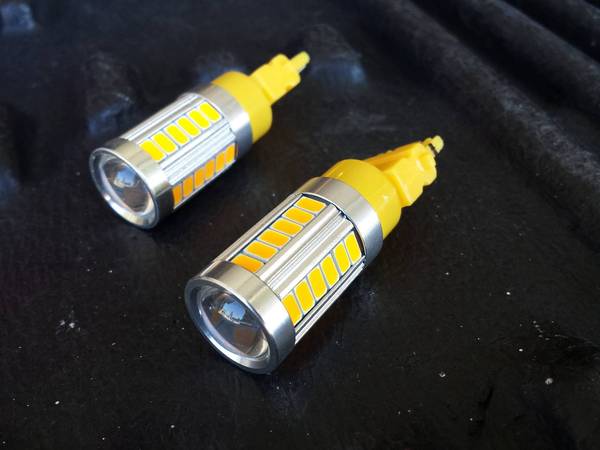 __________________
-Bill
-Life is far too short to be serious all the time. So if you can't stop and laugh at yourself along the way, give me a call and I'll do it for you.
04 Ranger Fx4 Level II, 5R55E, Sonic Blue Pearl, loaded.
Useful Ford Vehicle Resources:
Owners Manuals
>>>
http://www.fleet.ford.com/partsandse...owner-manuals/
Build Information
(click on "vehicle") >>>
https://www.etis.ford.com/
Wiring schematics and TSB's
(click on "technical information") >>>
http://bbbind.com/
Repair guides, includes schematics w/connector pinouts
>>>
http://www.autozone.com/repairinfo/r...nfoLanding.jsp