Went to wash my truck today and had a little accident... stripped the paint off the rear door on the driver side... one of the po apparently did a home repair which ive hated the look of since i got the truck.. they didnt bother to try matching the paint color... but when i was washing the truck a section of it stripped off...
had dad work on it since hes better with paint and body work than i am.
was him sanding.. under the paint there was a little rust too.. but there were areas it just came right off leaving bare nekid steel...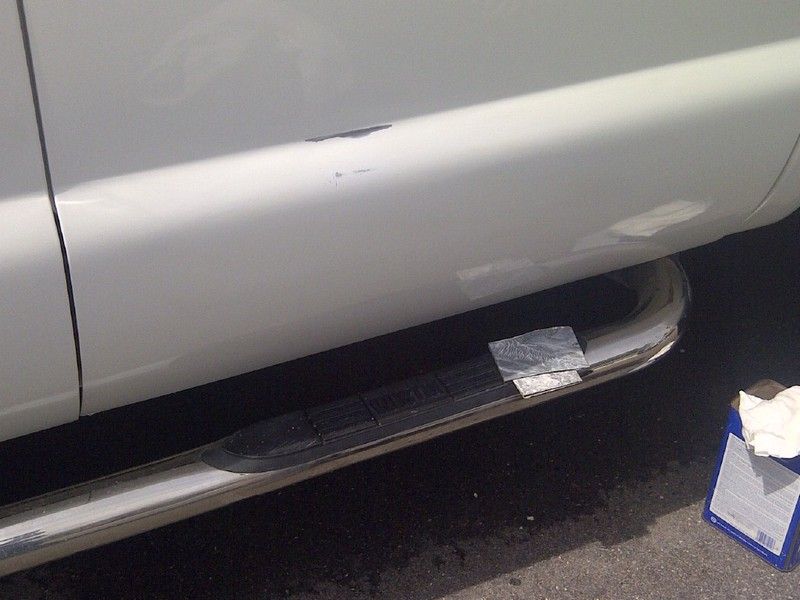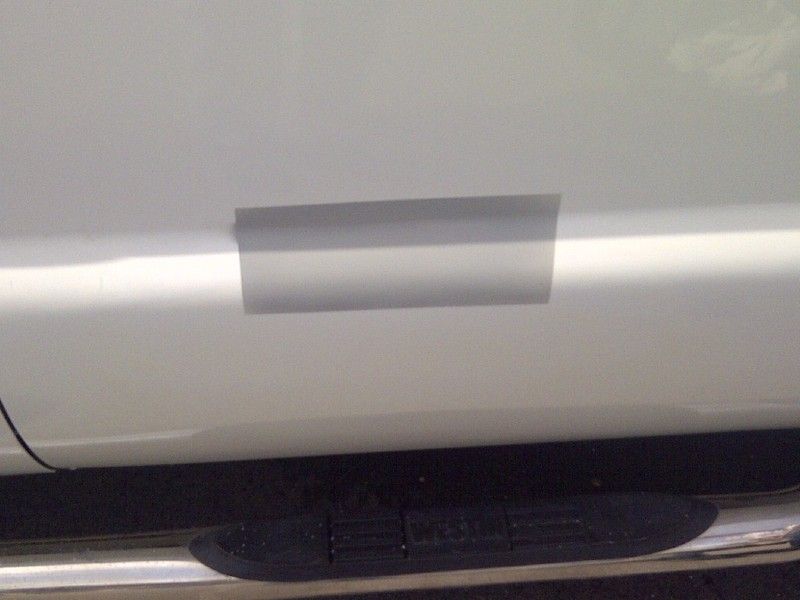 dad sanded it back down so now its filled in and sanded smooth only where the paint chipped off..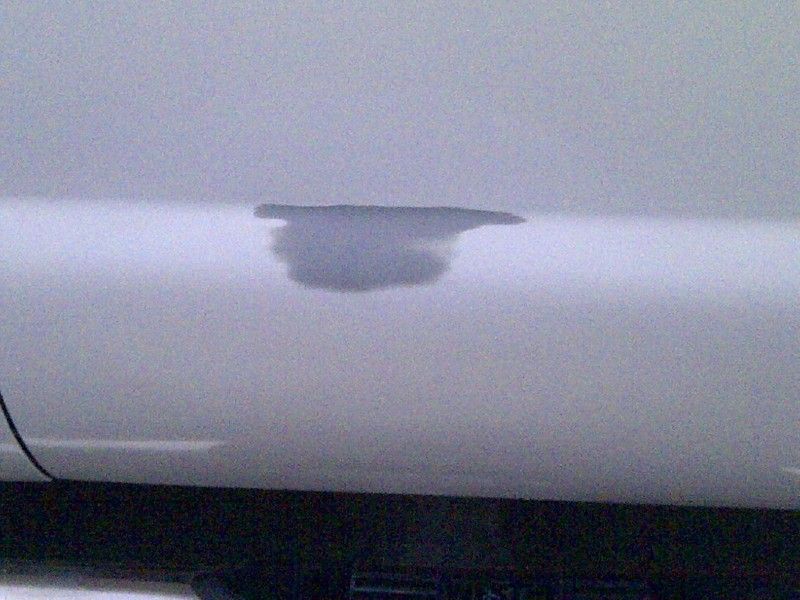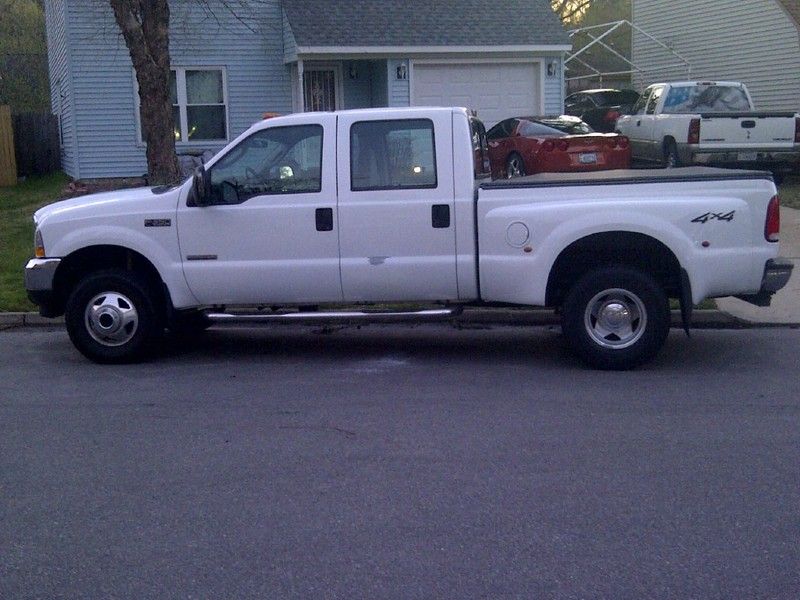 __________________
Shawn
2004 F350 Crew Cab Super Duty Dually 6.0 v8 Power Stroke.
2004 3.9L V6 Mustang
"I don't think the intelligence reports are all that hot. Some days I get more out of the New York Times. "
-John F. Kennedy
"I never FAIL... I succeed at finding what doesn't work."
-Christopher Titus