Next few pics show RH valve cover reinstalled along with vac hoses, wiring, cooling system hoses and coolant tube assembly.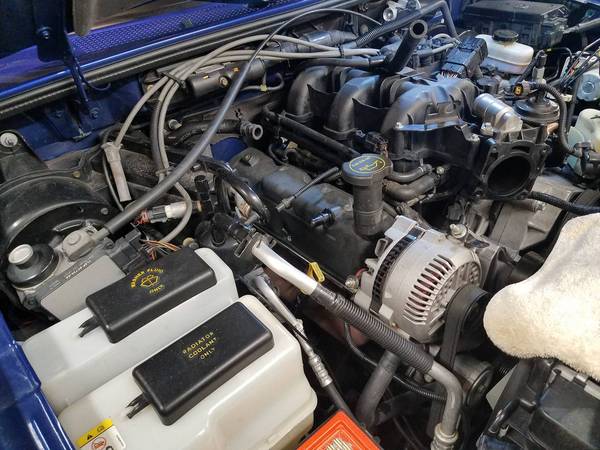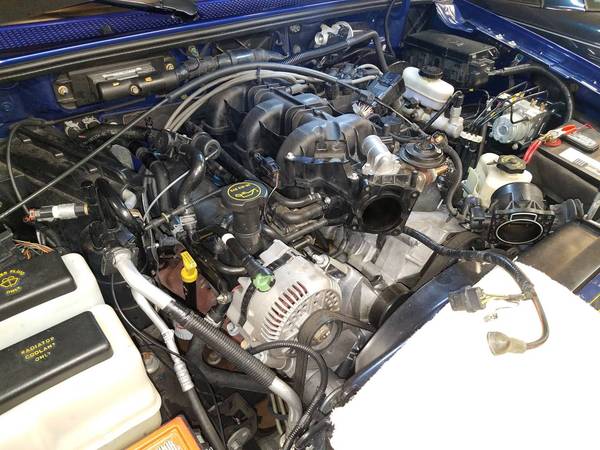 Next is installation of the upper and lower thermostat housing, hoses (pay attention to clamp locations) and associated parts along with alternatior wiring. It's worth noting that
contrary
to what the Ford FSM says regarding replacement of the two temperature sending units, removal of the intake is NOT required to gain access to replace these (each is held in by a clip, could be different if they are the threaded type).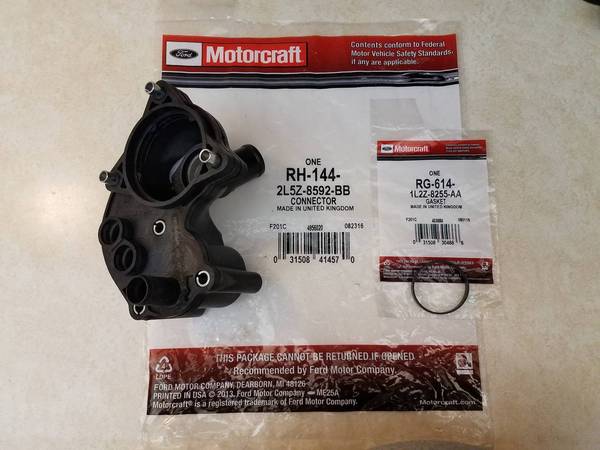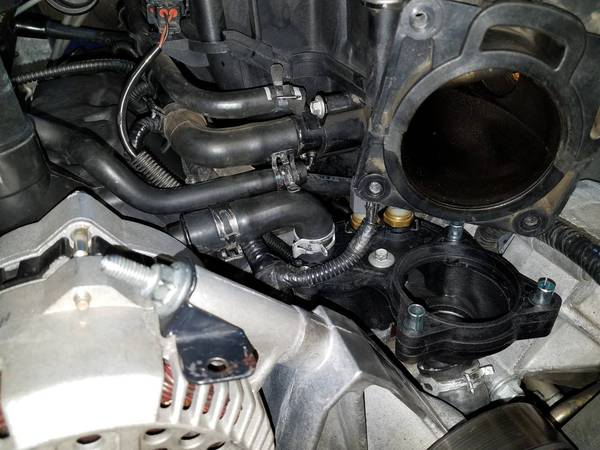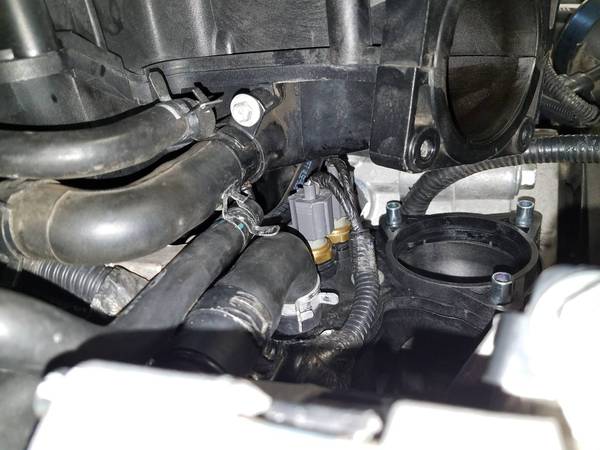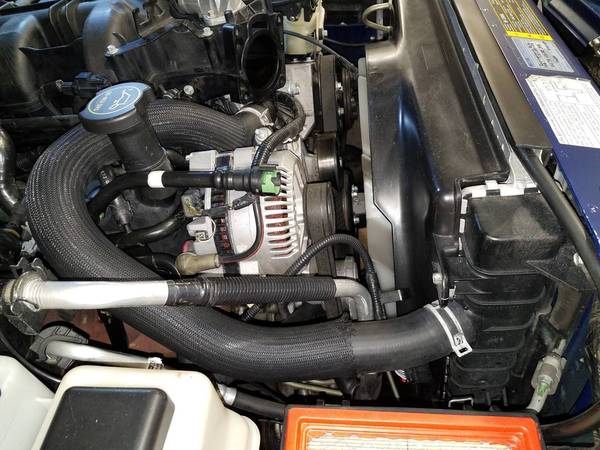 ***Pay attention to wire routing so as to not have future abrasion issues. Pics shown in this thread show OEM location and routing for all hoses, clamps and wiring, including spark plug wires.
__________________
-Bill
-Life is far too short to be serious all the time. So if you can't stop and laugh at yourself along the way, give me a call and I'll do it for you.
04 Ranger Fx4 Level II, 5R55E, Sonic Blue Pearl, loaded.
Useful Ford Vehicle Resources:
Owners Manuals
>>>
http://www.fleet.ford.com/partsandse...owner-manuals/
Build Information
(click on "vehicle") >>>
https://www.etis.ford.com/
Wiring schematics and TSB's
(click on "technical information") >>>
http://bbbind.com/
Repair guides, includes schematics w/connector pinouts
>>>
http://www.autozone.com/repairinfo/r...nfoLanding.jsp