spent the last couple days sanding the new seats.. but havent gotten new pics since the day i was cutting them out... so will have to do that tomorrow before i stain and seal them.. but did get 1 of the 2 new shocks i ordered... (they sent the other to the wrong fricken store)... but atleast it gave me the opportunity to see if theyll work for the cart.. lol
off with the old... and next to the shiny new one..
think theres something wrong with that old one... other than the fact that someone cut the studs off to get it out lol..
little test fit without the bushings to see if it would fit..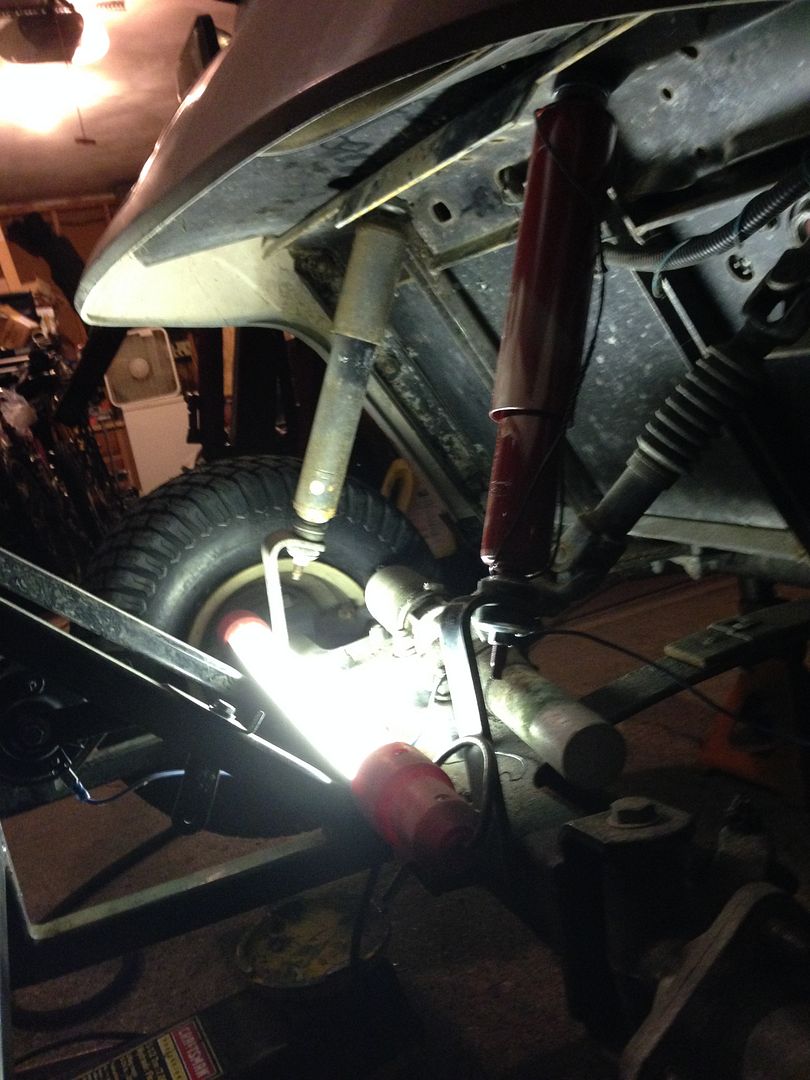 fully installed..
Shhhh dont tell my GM LOVING dad... but that shock goes to a 1955 Ford Courier/1957 Ford Thunderbird hehehe
__________________
Shawn
2004 F350 Crew Cab Super Duty Dually 6.0 v8 Power Stroke.
2004 3.9L V6 Mustang
"I don't think the intelligence reports are all that hot. Some days I get more out of the New York Times. "
-John F. Kennedy
"I never FAIL... I succeed at finding what doesn't work."
-Christopher Titus