So as some here know ive been working on getting our little golf cart (or as i like to call it our little go cart) going again... Well the new sneekers showed up today and i finally got to play with the new toy for putting them on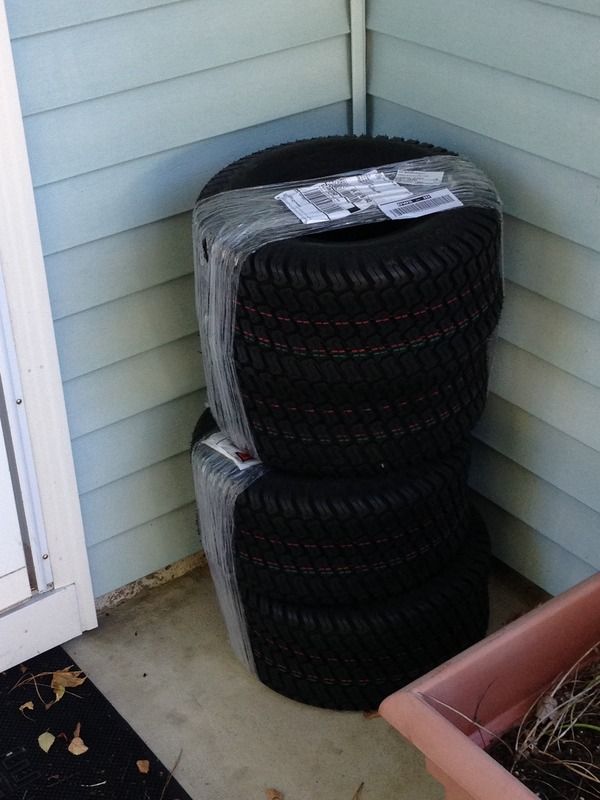 what i found waiting for me behind the bush on the front porch
one of the better lifed tires.. but theyre all still pretty worn out.. side walls started cracking and one of them is so bad it wont hold air anymore in it...
off with the old..
definitely a needed tool.. but despite the claims it can be temporarily mounted in a vice i did not have luck with that... even this wasnt working too well but is getting the job done... a more permanent mount would be better.. it twists when trying to install and remove the tires...
in with the new valve stems...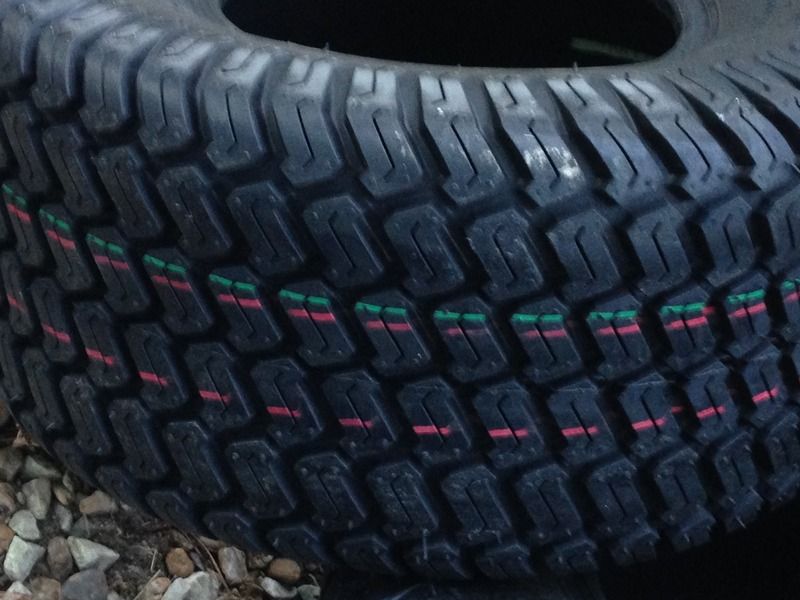 close up of the new sneekers..
30 minutes of fighting later...
tire be on... only took me 1:45 mins to get the first tire changed... second tire took me only 45 mins..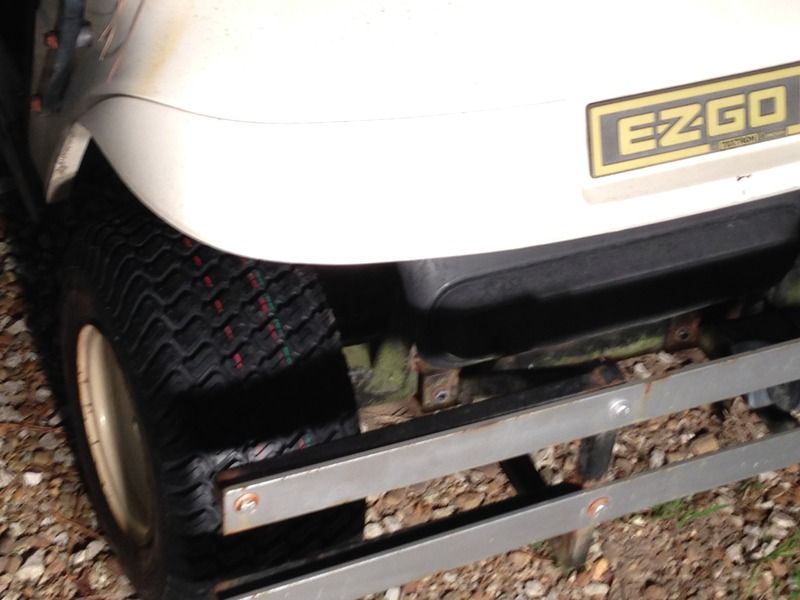 fronts done... maybe some day ill get the rears done where the flats actually at lol..
__________________
Shawn
2004 F350 Crew Cab Super Duty Dually 6.0 v8 Power Stroke.
2004 3.9L V6 Mustang
"I don't think the intelligence reports are all that hot. Some days I get more out of the New York Times. "
-John F. Kennedy
"I never FAIL... I succeed at finding what doesn't work."
-Christopher Titus